I have 3 conferences that I'll be at this year. I am really happy, two of them are new events for me.
LibertyCon – June 23rd-25th – Chattanooga, TN
I went for the first time last year, my husband and I had so much fun! Message me and we'll meet up!

Writer's Cantina – July 8th – West Valley City, UT
I'll be presenting a class on Starting your Writer Business. This is the inaugural year for this event, only $15 for the full day.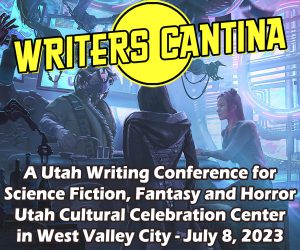 20Booksto50K – November 6th to 10th – Las Vegas, NV.
On the 10th – come and find me at the Author Signing, free admission to everyone!